8-WEEKS TO BUILD HEALTHIER HABITS CHALLENGE: Round 2!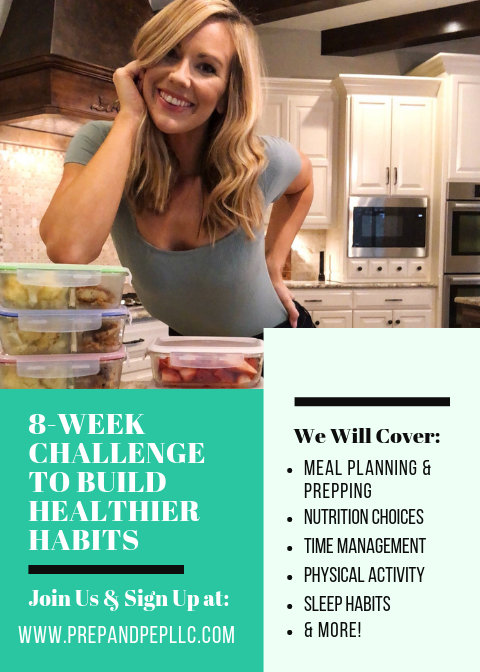 ---
ARE YOU WANTING TO JOIN THE 8-WEEKS TO BUILD HEALTHIER HABITS CHALLENGE?!
Official sign up starts Monday, April 1st but due to the large number of ladies who missed out due to selling out quickly last time, I am opening up another pre-sale to ensure you can SECURE YOUR SPOT!!!
To purchase the PRE-SALE of my challenge, you must:
have consistent access to computer, e-mail, and Facebook

Weekly Habit information will be sent via e-mail – if unable to open on phone, challenger will need to have computer access. Participation in challenge will be through private Facebook group

be a female (this is a women's only challenge!)
read the information below and UNDERSTAND what you are signing up for
pay your PayPal invoice before sign-up goes live the morning of April 1st
sign the waiver stating you have read and understand the expectations and rules of the challenge
be ready and willing to change your habits and improve your life!!!
What the 8-Weeks to Build Healthier Habits Challenge IS:
-Each week a new Habit is covered for challenger to adopt
-Educational weekly e-mail about that week's Habit with information, tips, activities, and resources
-Priority Planner mailed out to all challengers to fill out and strengthen daily habit-building (to be used during or after challenge; whatever the challenger chooses)
-Private support group (on Facebook) for challengers to engage, ask questions, offer/receive support, and participate in weekly activities related to challenge
-Weekly LIVE Q&A in group where I cover the habit more in depth and give you a chance to ask questions and discuss the habit
-Weekly home workout (using minimal to no equipment) sent each week with weekly habit e-mail
-Prizes to reward participating challengers who engage in the support group and practice the weekly Habit
What the 8-Weeks to Build Healthier Habits Challenge is NOT:
-One-on-one Nutrition Coaching (there will be NO 1:1 coaching and ALL communication will be through Facebook group)
-A weight loss challenge (weight loss may be the goal for some participants, but that is not the focus of this challenge!)
-A calorie/macro focus (there will be NO calorie/macro calculations done; all nutrition habits will be based on food groups and general nutrition guidelines)
-A fitness challenge (physical activity will be a habit covered and weekly workouts will be sent but NO individual fitness plans will be given out)
-Individual consultations (this is a group challenge!)
-No refunds offered (once you're in – you're in!)
Additional Details–
START DATE: Friday, April 12th
END DATE: Friday, June 7th
COST: $100 (paid through PayPal on website)
REGISTRATION OPENS: Monday, April 1st (limited number of participants)
IMPORTANT: We will cover topics such as Meal Planning, Meal Prepping, Physical Activity, Time Management, Sleep, and more!! These are general healthy habits that can improve our day-to-day lives! If weight loss is your goal (yay you!) that is perfectly fine and can be shared, BUT NO weight loss measurements will be asked/taken/used for reward! Calorie and macro calculations will NOT be given; all nutrition information will be general guidelines and NO one-on-one coaching or messaging will take place; ALL communication will be within the group.
TO ORDER PRE-SALE for the 8-WEEKS TO BUILD HEALTHIER HABITS CHALLENGE:
E-Mail: hdowney@prepandpepllc.com to secure spot – serious inquiries only – this will send you a private invoice – invoice must be paid to secure spot!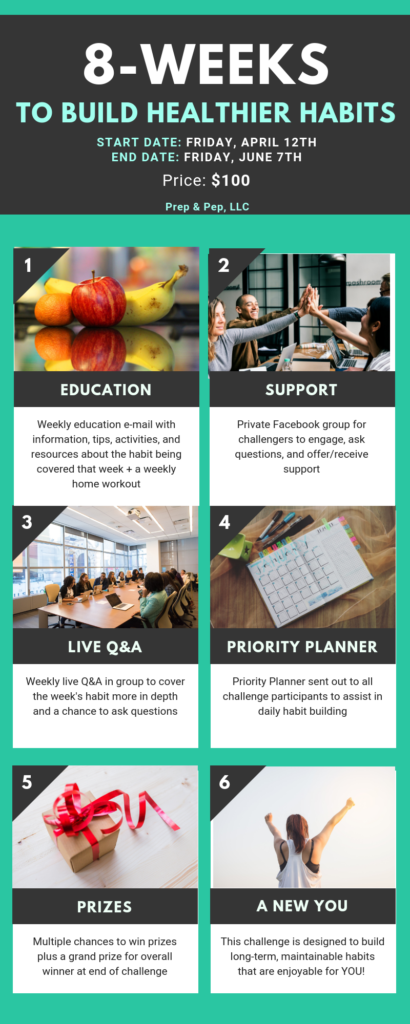 See some of the wins from our first round of challengers: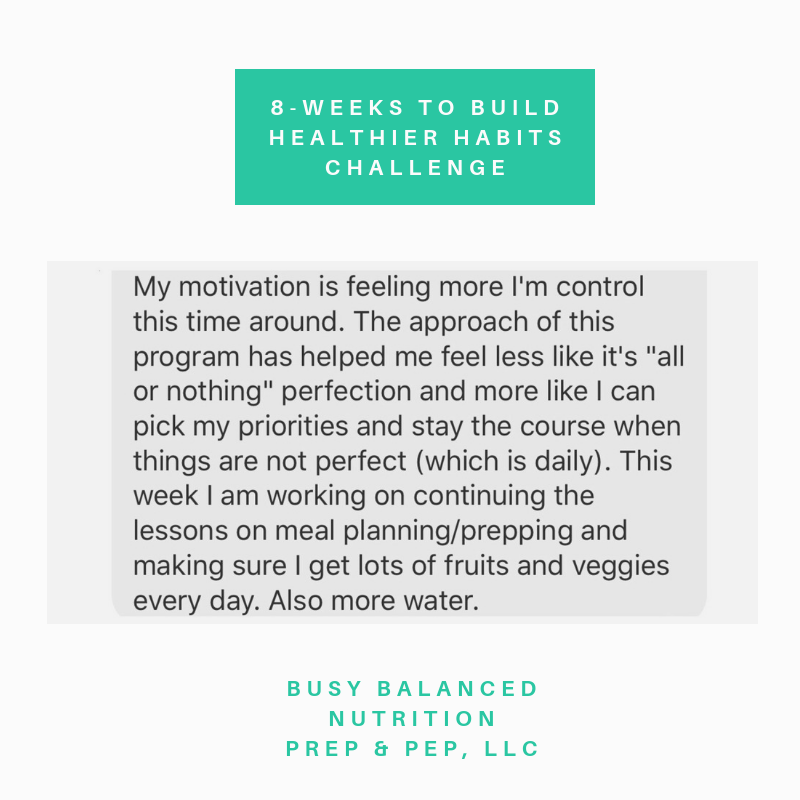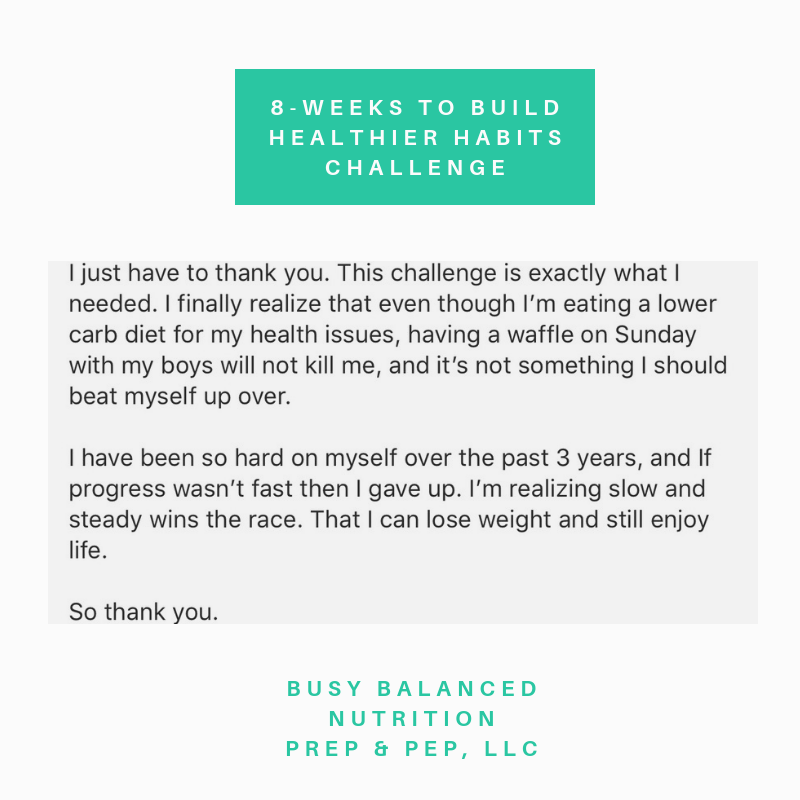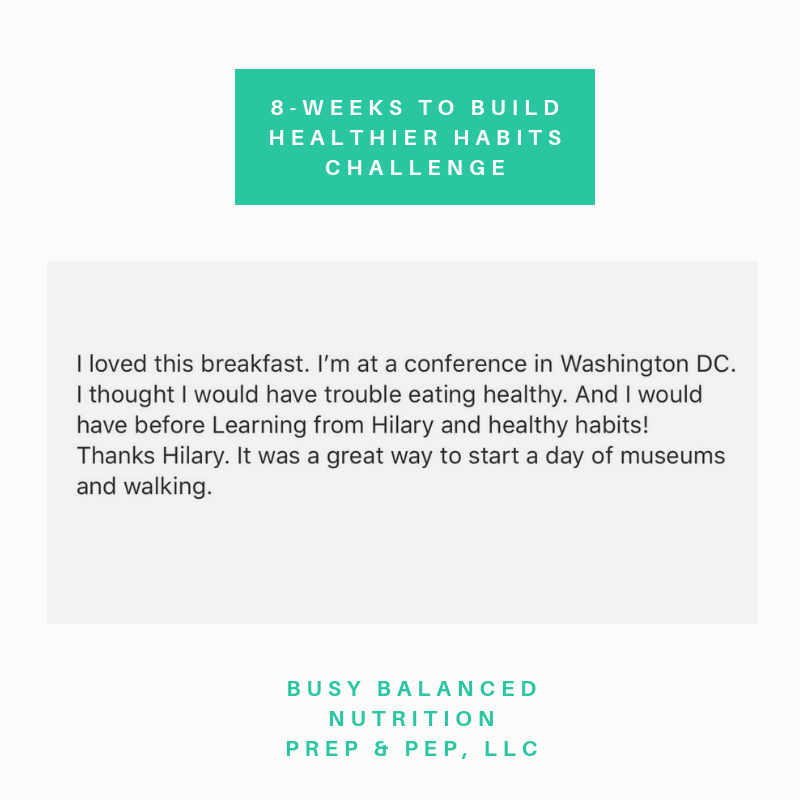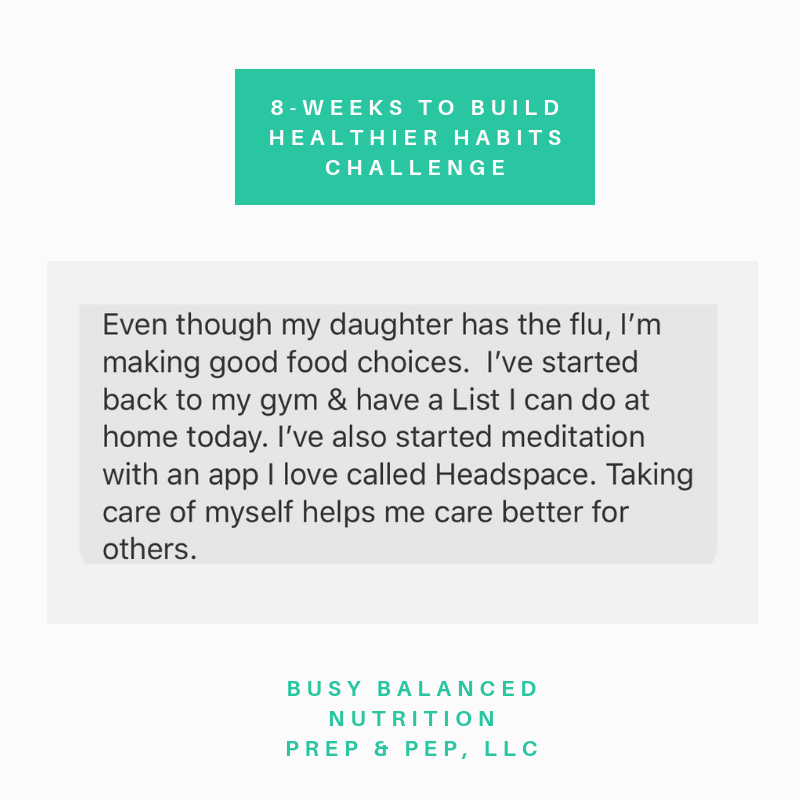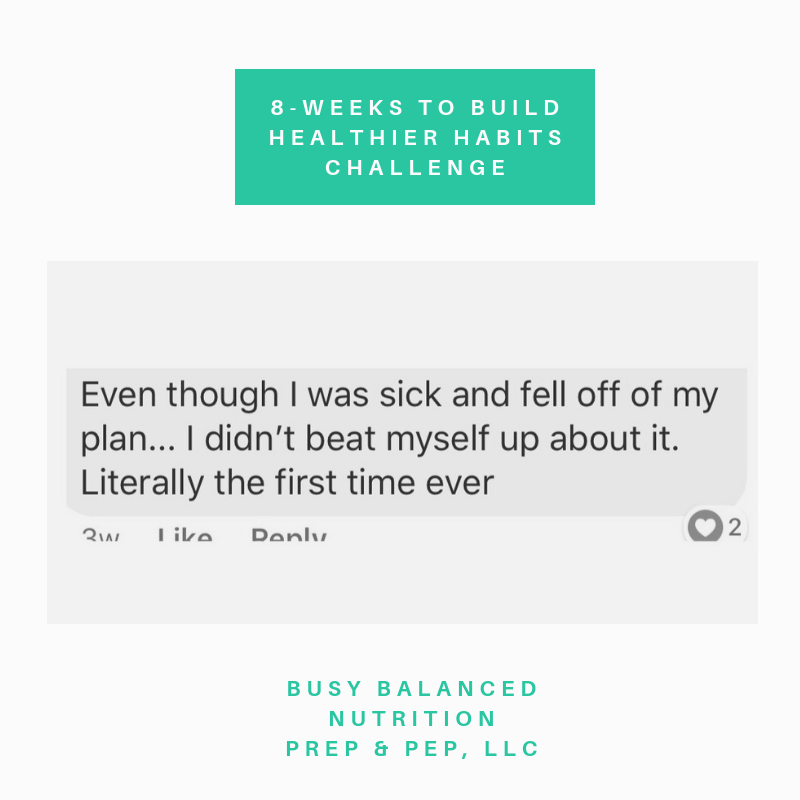 ---
---