MEAL PREP: Grab & Go Greek Yogurt Jars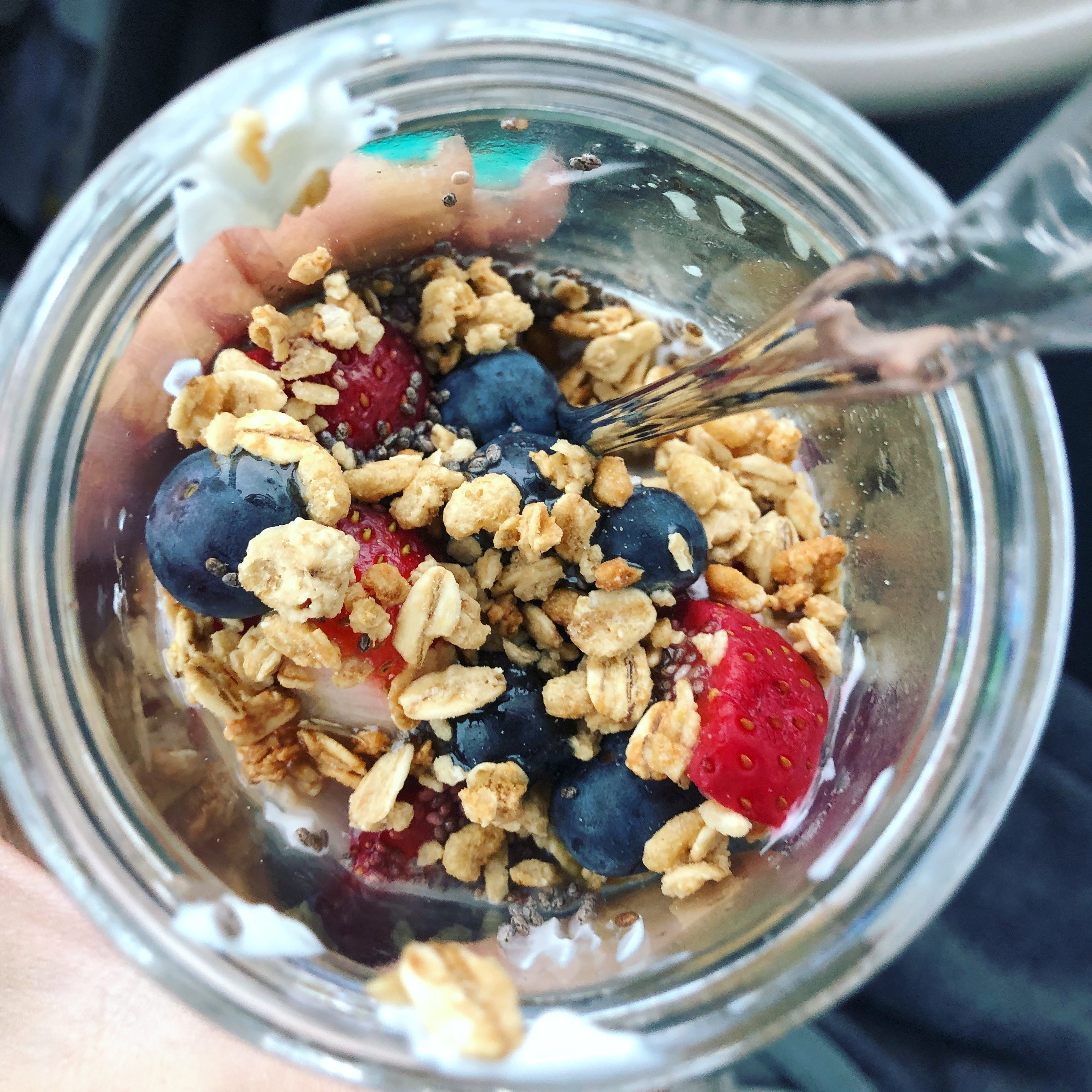 ---
Made a quick video this week showing how I make my super simple grab & go Greek yogurt jars! I'll be making them again this week because they just make life so easy!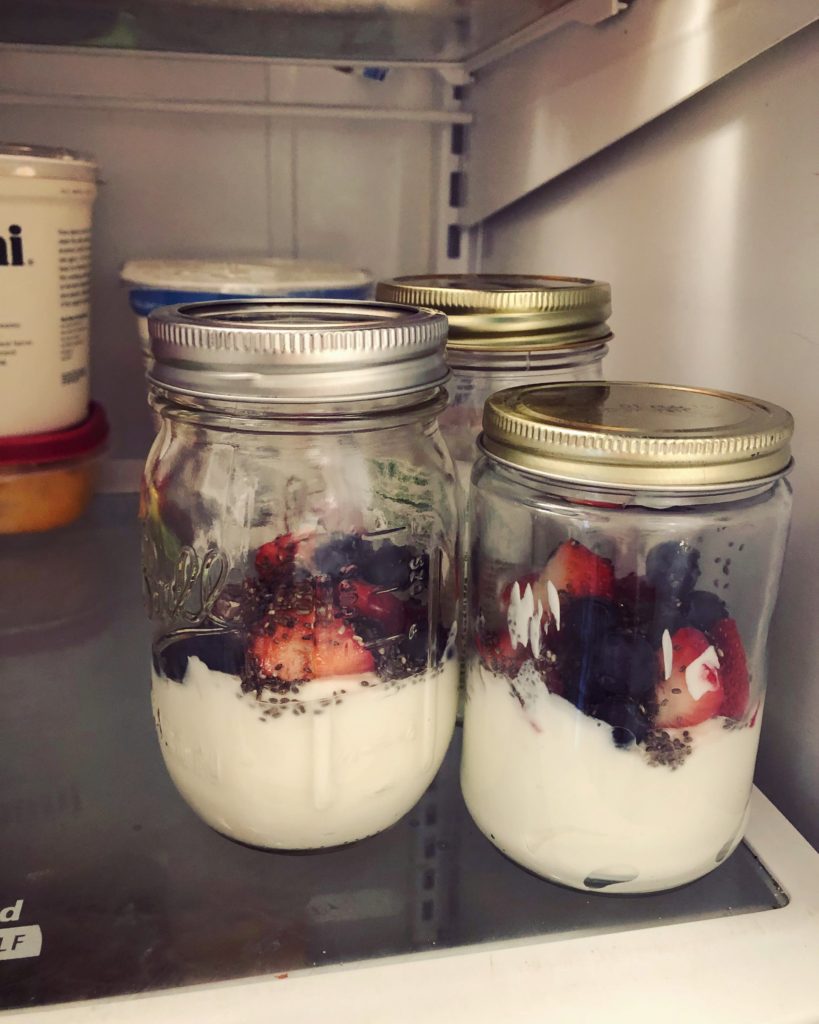 Who is guilty of having healthy options in the fridge but choosing more convenient, less healthy options because you're in a hurry? Prepping your food is seriously a game changer. Way less chance of grabbing unhealthy options if my healthy ones are ready to go!
Just a few ingredients - nonfat plain greek yogurt, berries, chia seeds, and a drizzle of honey. I like to top mine with granola and nuts, but wait to add these ingredients until I'm eating so they don't get soggy! I also make a few for my 4 & 2 year old to keep in their snack drawer.
Greek yogurt offers many benefits. One cup gives you 22 grams of protein and contains 25% of the daily value for calcium! It also contains live and active cultures which can help improve your gut health.
Top with berries for a good dose of vitamins and minerals, pecans and chia seeds for healthy fats, and add granola or bran flakes that are whole grain and contain fiber!
I like to add just a tiny drizzle of honey or maple syrup!
Endless options for toppings - I also like raspberries and dark chocolate or apple and toasted coconut flakes.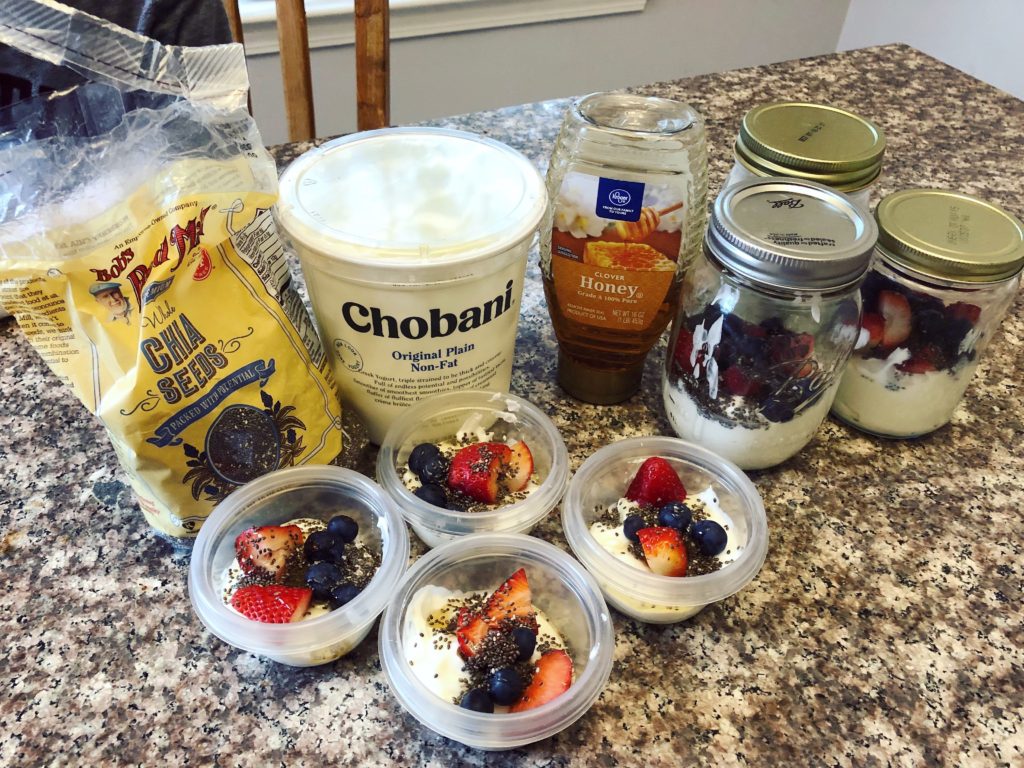 It may seem like a super simple concept, but this idea saves so much time. Case in point - I had two mornings this week where I was rushing out the door and didn't have time to make my usual eggs and toast and I was SO thankful I had these ready to go! Just grabbed a spoon and off we went.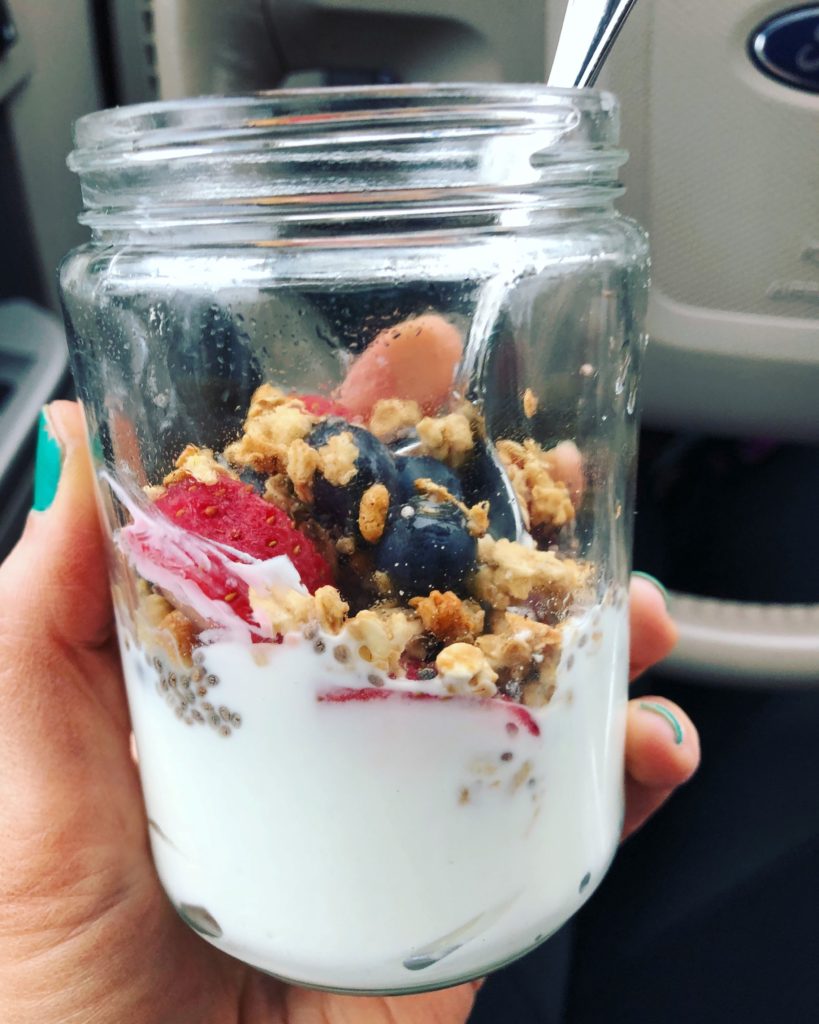 Check out the video that shows how I make this healthy grab and go snacks here:
---
---