WHAT I'M LOVING: Winter Salads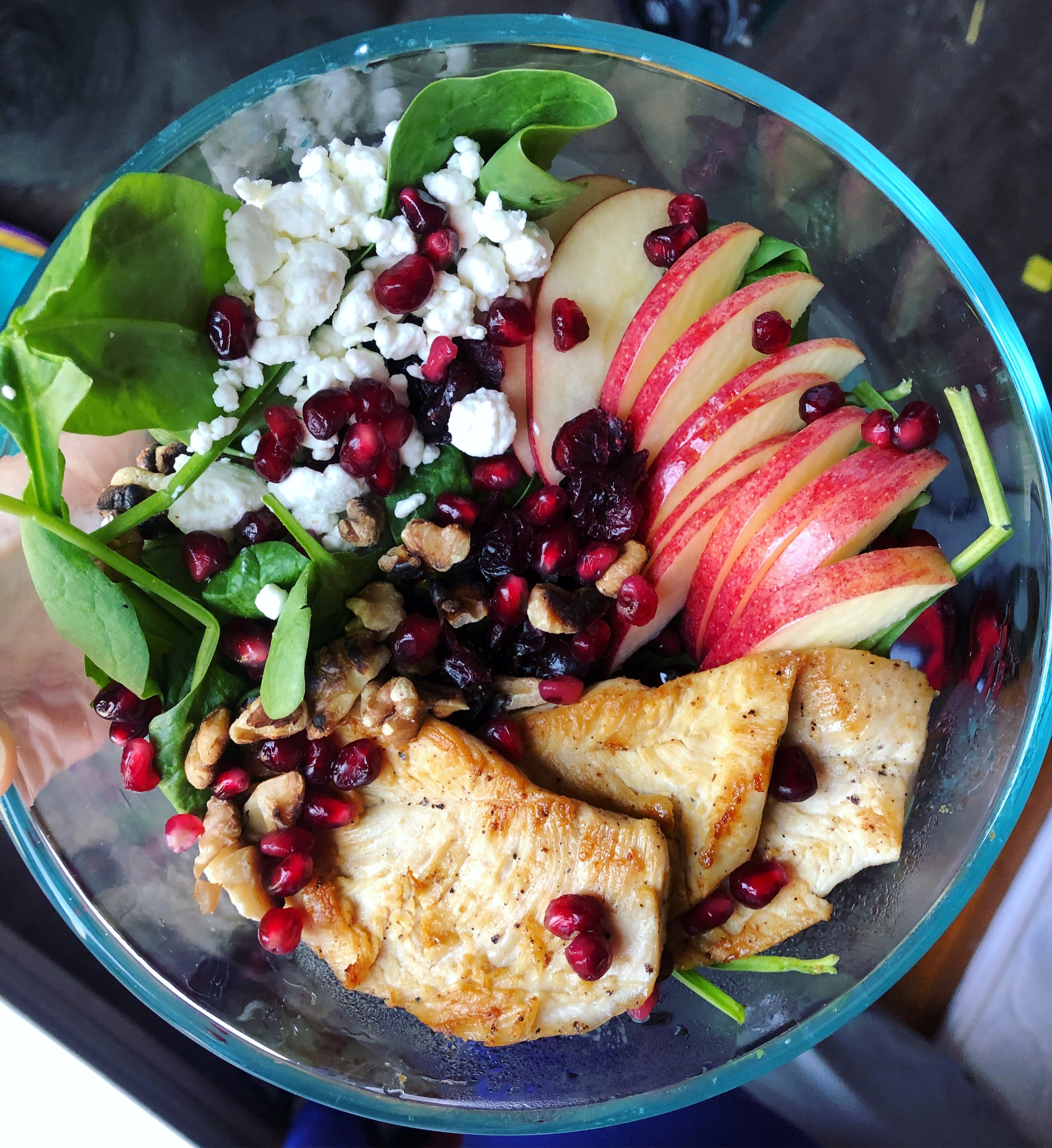 ---
In the New Year I'll be implementing a new segment to my Blog where I review and share different products, books, foods/drinks, apps, etc. that are popular or useful within a wellness setting! I am thrilled to do my first book review and share that for the New Year because I know this book will change your LIFE!
But for now, I'm sharing something that I am LOVING right now: Winter salads.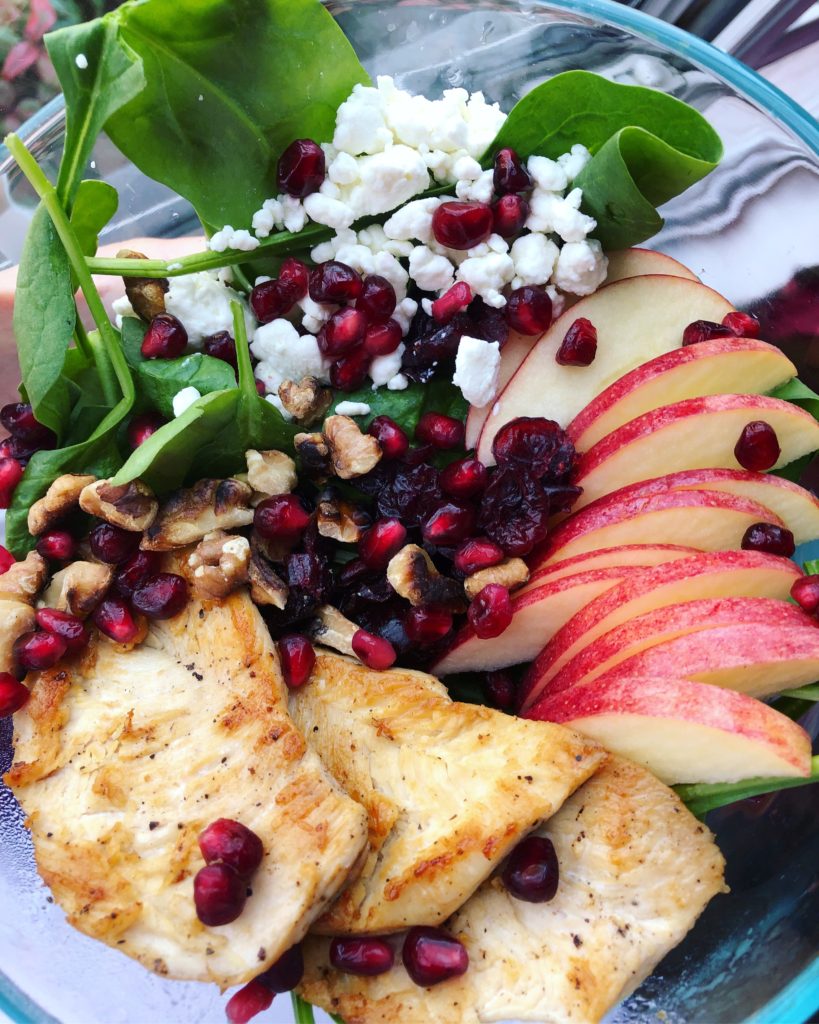 There's something about a winter salad that just hits the spot - especially after the holidays and all of the heavy food that was consumed.
Today I started with cooking 3 ounces of thinly-sliced, seasoned chicken breast in a saute pan with olive oil. For my salad, I made a bed of spinach and topped it with dried cherries, thin apple slices, pomegranate, goat cheese, and toasted walnuts.
In my mind, apples are always in season. They're just so easy and so good. Fresh cherries are definitely NOT a winter food, which is why I'm oh-so thankful for dried ones! I just love pomegranates. They're full of vitamin C, potassium, and I take full advantage of them being in season during January when my beloved berries aren't exactly thriving. The goat cheese creates a creamy goodness in the salad and toasted walnuts add a warm, crunchy element.
For the dressing I quickly whisked together:
1 tbsp apple cider vinegar
1/2 tbsp light agave
1/2 tsp olive oil
a few cranks of cracked pepper
Agave is not a sweetener I use often, as it contains high amounts of fructose, but I like to use it every once in a while to switch up using honey or maple syrup in my dressings!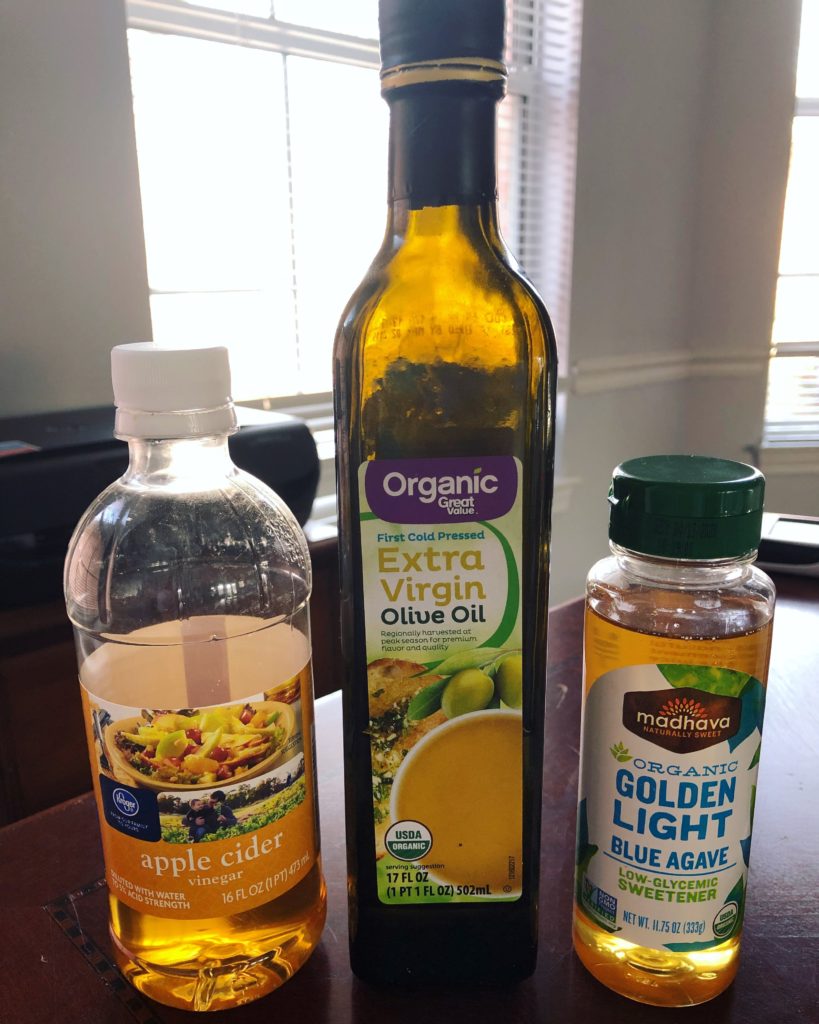 I love this link from SNAPED with a list of seasonal produce:
https://snaped.fns.usda.gov/seasonal-produce-guide
This salad was exactly what I needed after all of the greasy, high-calorie holiday foods!
What do you like to put in your winter salad?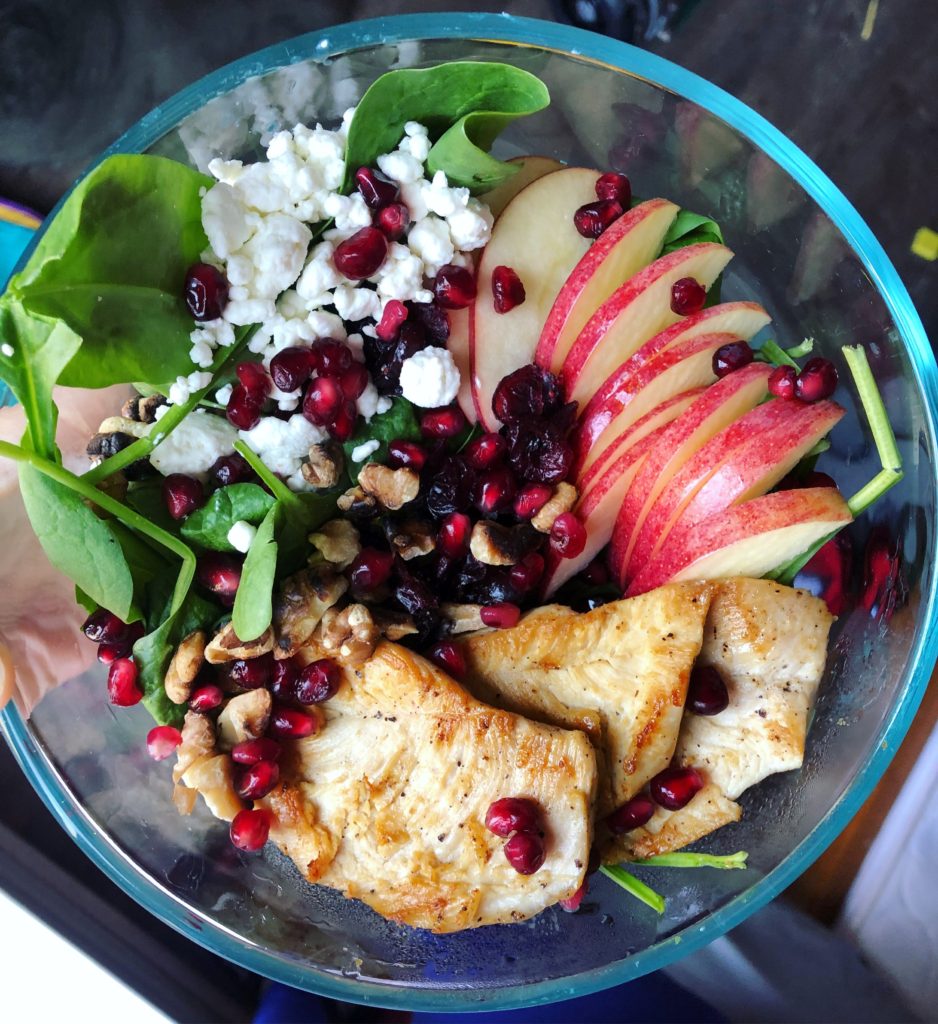 ---
---