RECIPE: GREEK SALAD MEAL PREP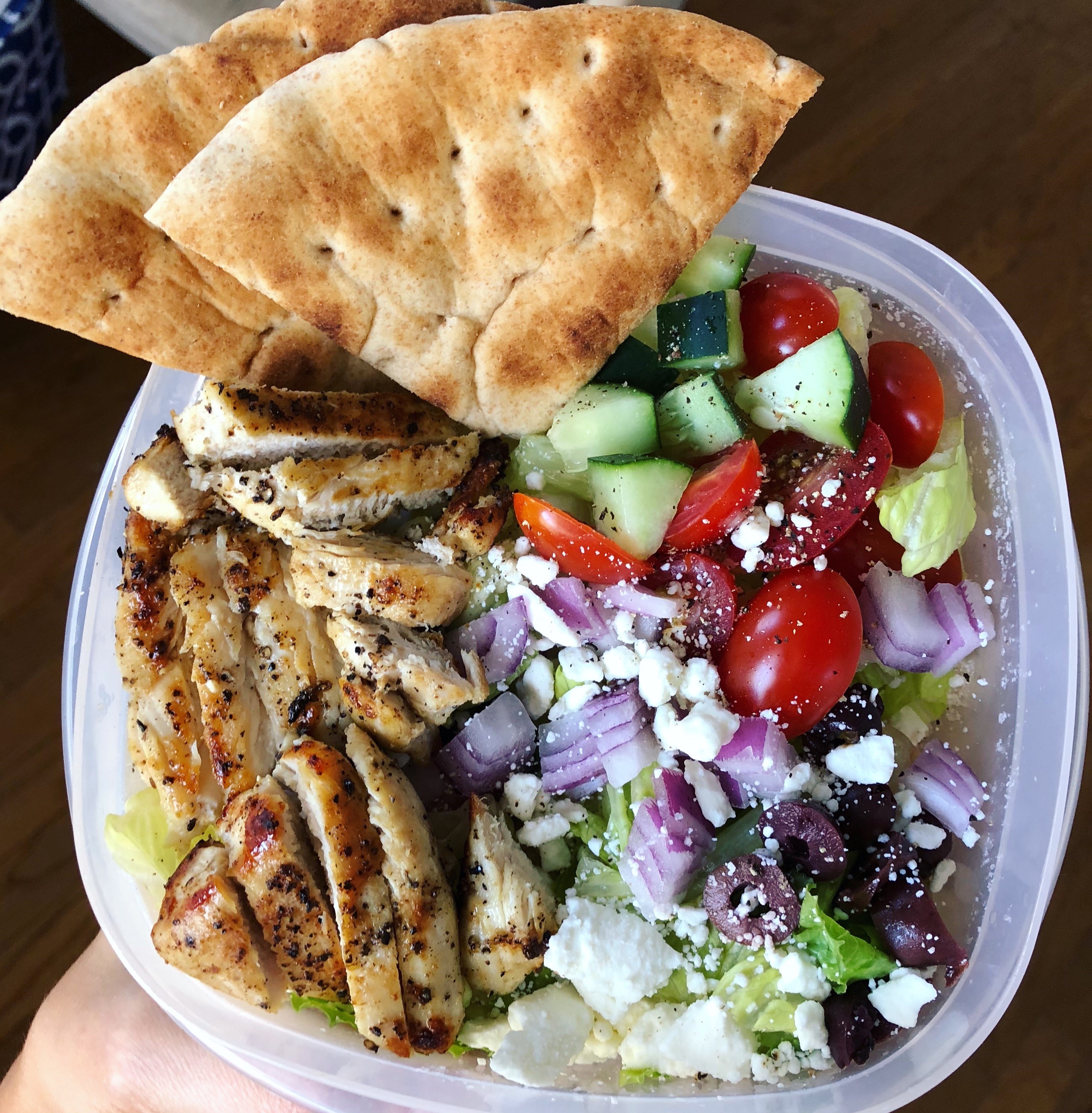 ---
I give this Greek salad meal prep a 10/10. Seriously. There was NOTHING I would change!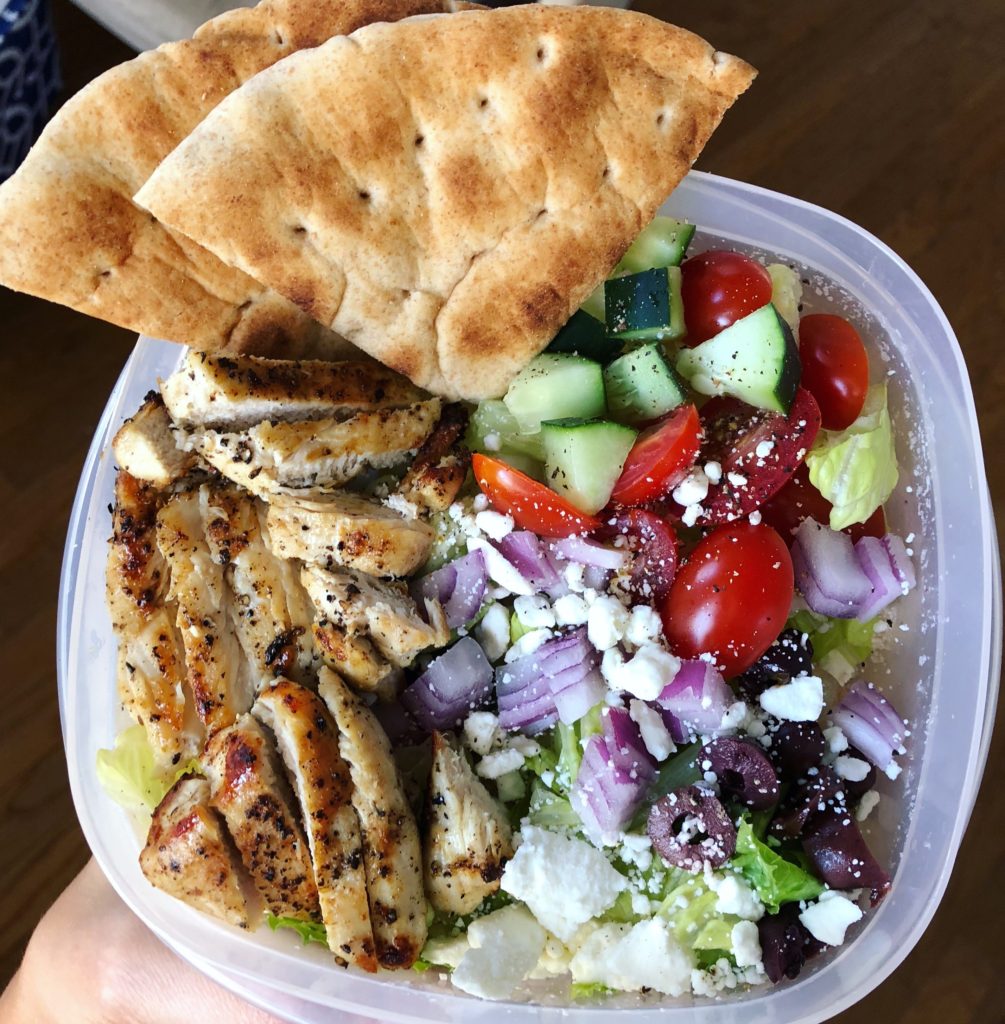 This combination of flavors is so amazing and I LOVED the creamy tzatziki sauce. The warmed whole wheat pita was definitely the cherry on top and this meal was satisfying and delicious.
It was so easy to prep and so easy to eat.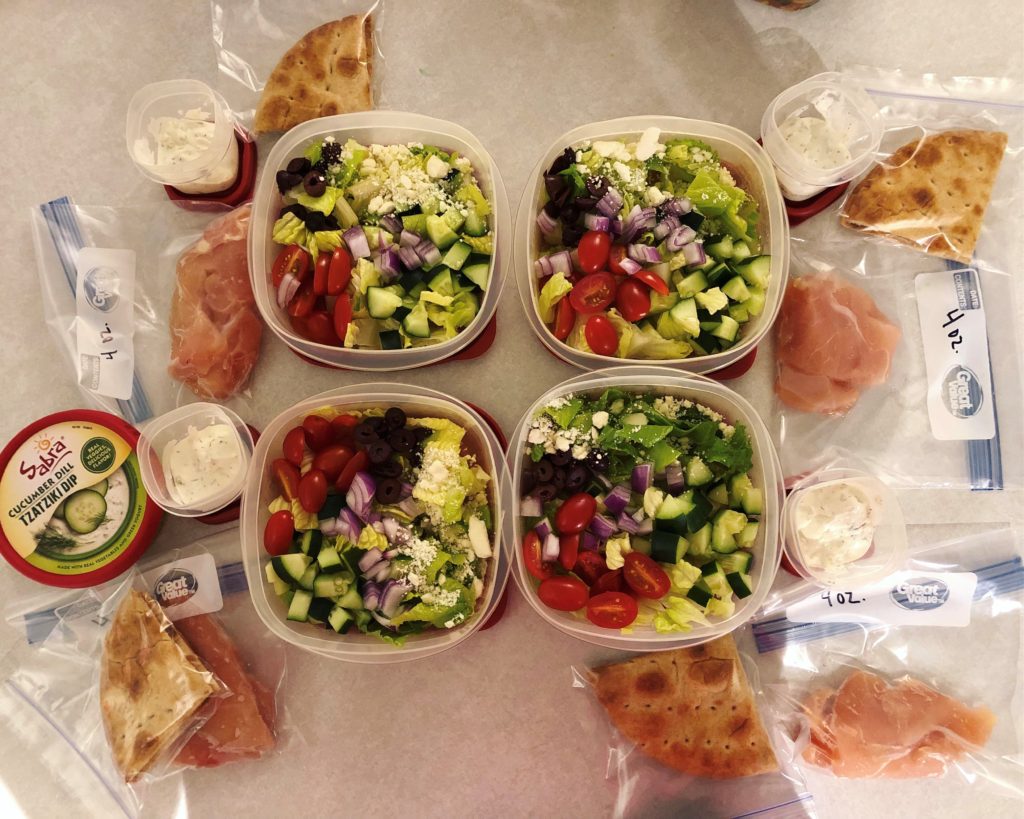 I prefer to cook my chicken daily, but I totally understand if this option is not feasible for some! The chicken can absolutely be cooked ahead of time, just remember cooked chicken keeps 3-4 days in the fridge.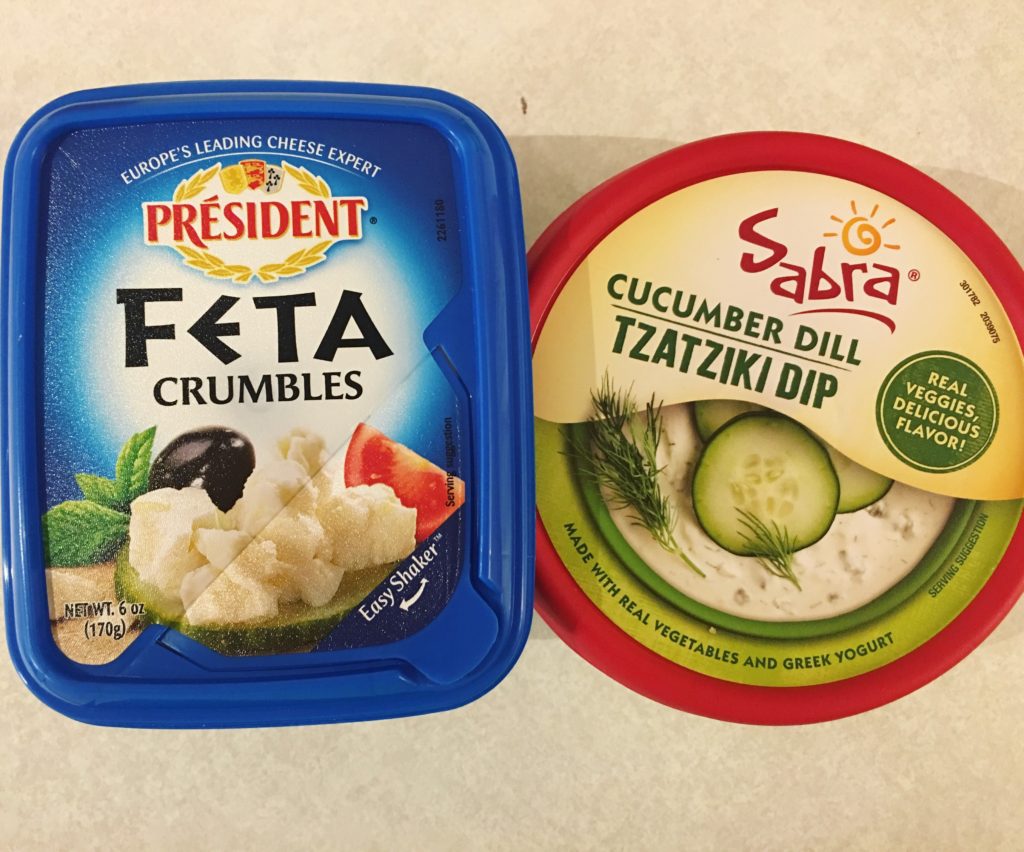 *The above are the products I used and I cannot recommend the tzatziki sauce enough, especially if you're short on time and can't make your own!*
To keep this salad from getting slimy, I seeded the cucumber and had I not used cherry tomatoes, I would have seeded the tomato as well.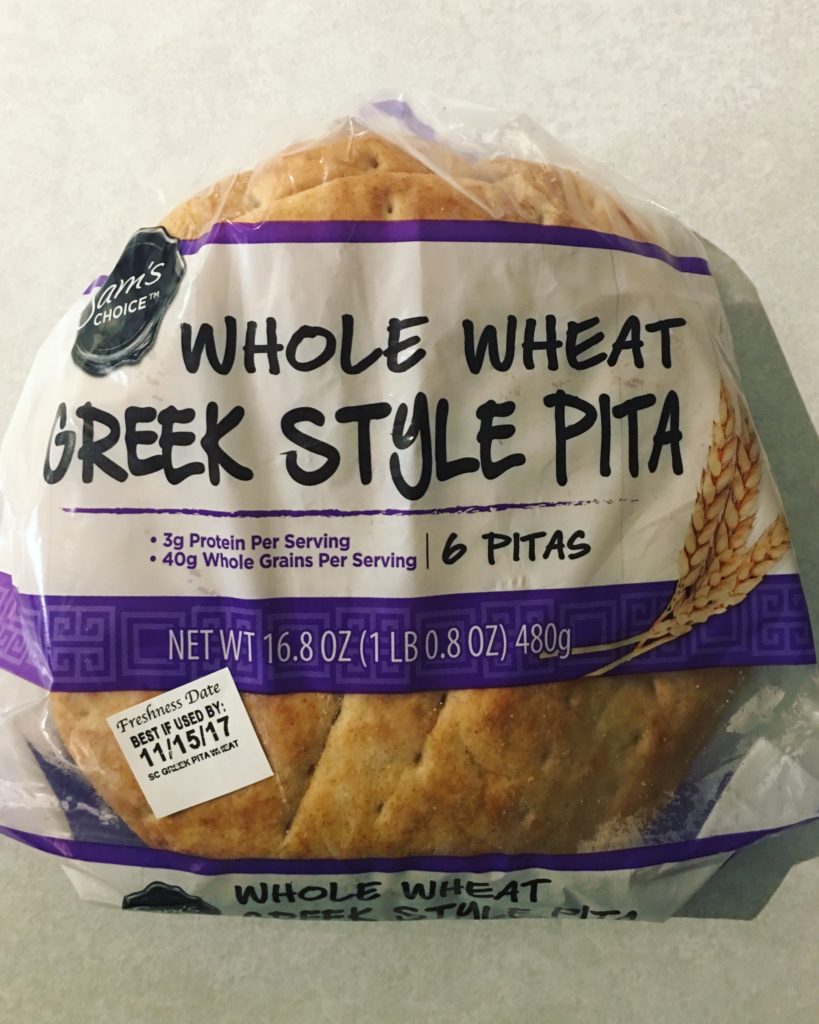 *I found these pitas at my local WalMart after being disappointed with my usual brand and I have been using them for EVERYTHING! Pizzas, snacks, this meal prep. They're FAB!
This is one meal prep I wasn't tired of by Friday!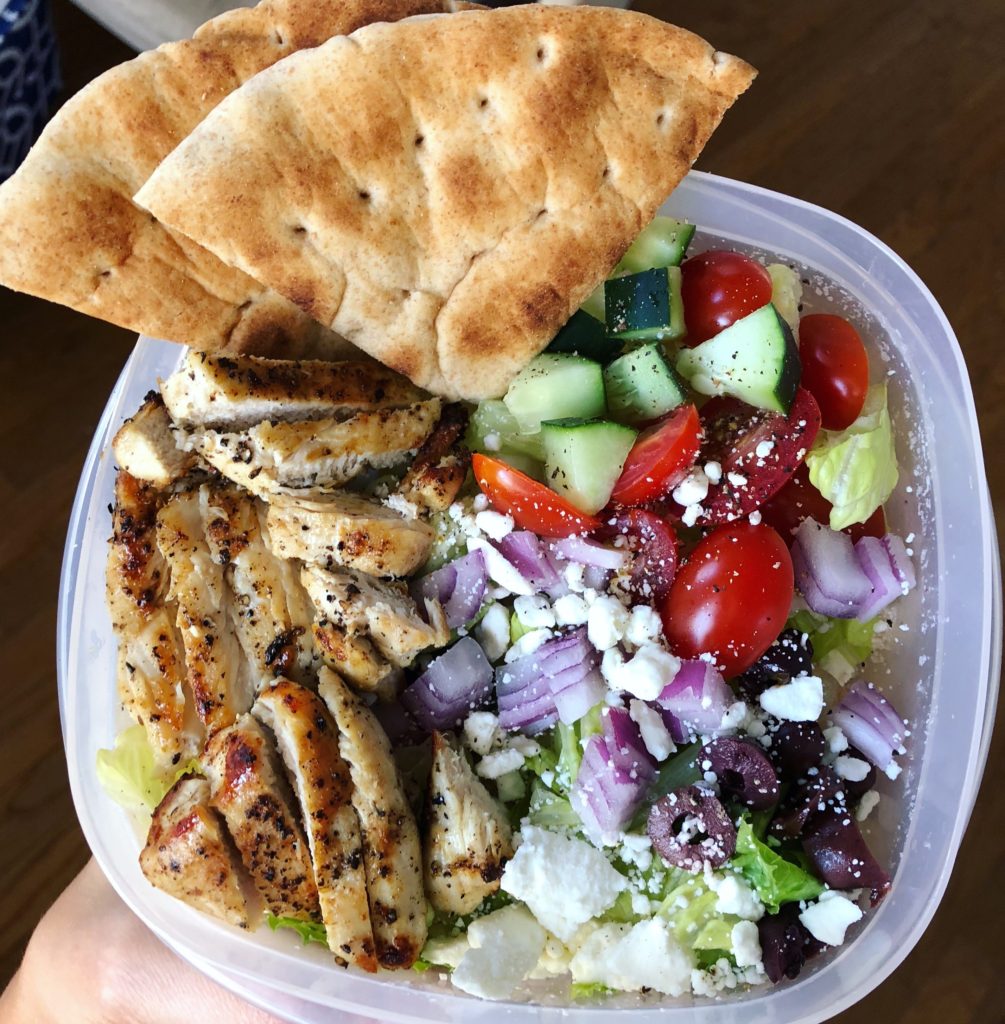 HERE'S WHAT YOU NEED:
16 oz thin-sliced, boneless skinless chicken breast (divided into 4 oz portions)
Salt and Pepper
4 teaspoons olive oil, divided
8 cups torn romaine lettuce
1 cup cherry tomatoes, halved
1 cup cucumber, chopped and seeded
1/2 cup red onion, chopped
4 tablespoons kalamata olives, chopped
4 tablespoons feta cheese
8 tablespoons cucumber dill tzatziki dip
2 whole wheat greek style pitas, cut into 1/4ths
HERE'S WHAT YOU DO:
Divide chicken into 4 freezer bags. Thaw individual amount of chicken, season with salt and pepper, and cook daily in one teaspoon oil.

To meal prep chicken, cook all chicken in oil and store in air-tight container in refrigerator for 3-4 days. Remove desired amount daily and reheat in microwave.

Divide lettuce among 4 air-tight containers (about 2 cups lettuce per container)
Top each container with 1/4 cup tomatoes, 1/4 cup cucumber, 2 tbsp onion, 1 tbsp olives, and 1 tbsp feta
In small, separate containers, place 2 tbsp tzatziki dip and store in refrigerator.
Divide pitas into 4 ziplock bags and store in refrigerator for best keep
Combine all ingredients and serve with warmed pita daily
Enjoy!
*TIP: Romaine does not keep as long as other leafy, green lettuce, so try to buy as fresh as possible for best results!
Serving & Nutrition Information:
Yield: 4 servings. 1 prep serving contains 378 calories, 15g Total Fat, 28g Carbs, 4g Fiber, 6g Sugar, 31g Protein
---
---