RECIPE: BERRY GREEK YOGURT POPS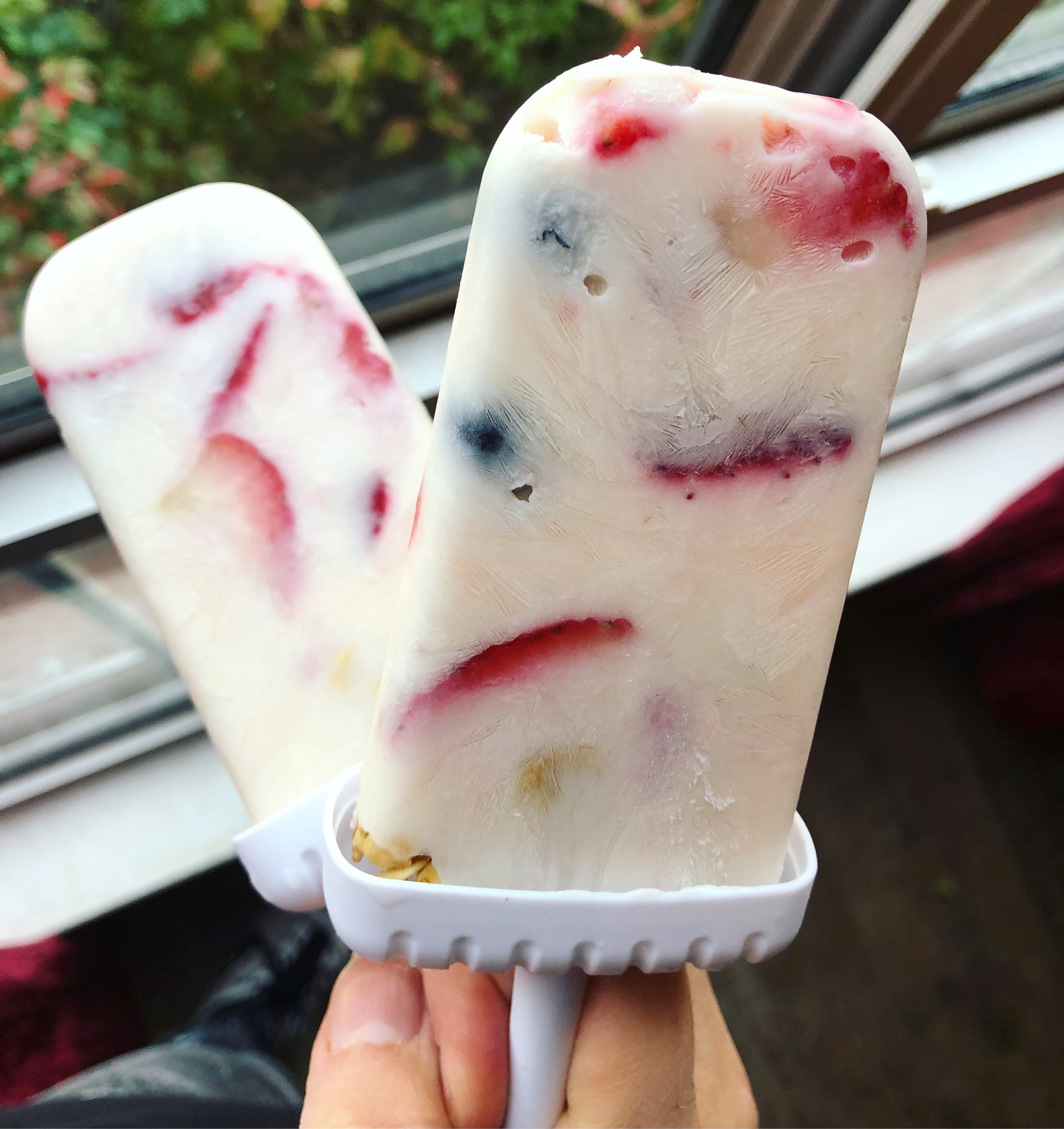 ---
Popsicles in the middle of December?! Yep. We are pretty unconventional around here.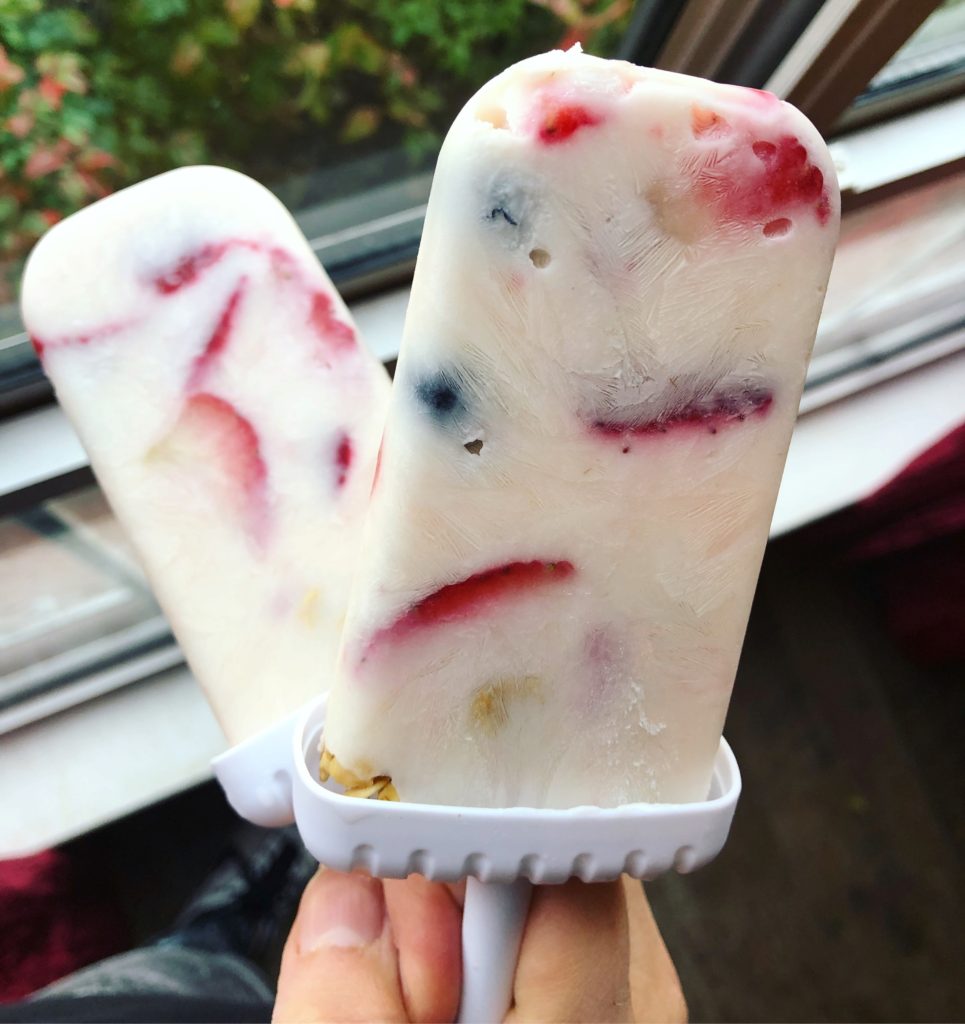 Tuesday was my last really tough day of school before finals so I wanted to celebrate by doing something special with the boys. We like to frequent our favorite local bakery after school often, but with all of the holiday parties and treats coming up, I wanted to make something a little lighter.
Plus it's ALWAYS more fun when the kids get to be involved in making their own food!
And by more fun, I mean it was an insane mess and there were white hand prints ALL over my kitchen! But hey! Memories were made.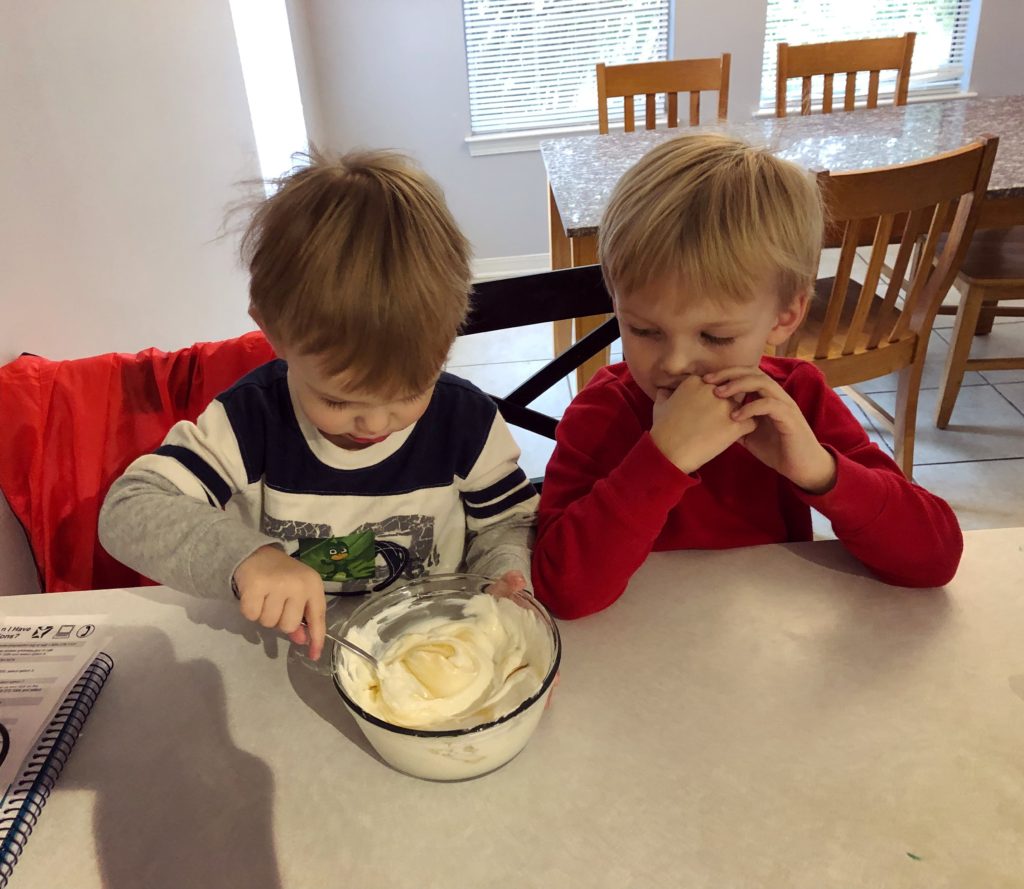 We love these greek yogurt pops. You can truly do SO much with them. Any fruit will do and I also love making a chocolate peanut butter version (future recipe!).
We prefer Chobani greek yogurt for our day-today yogurt, but the creaminess of Fage makes for the perfect yogurt pop. I got lucky and scored a 17.6 ounce container that was expiring in a few days on sale for $2! Win! The greek yogurt serves as a great source of protein.
*TIP: Check for the words "LIVE AND ACTIVE CULTURES" on your yogurt to make sure you are getting those good probiotics that will help with gut health!*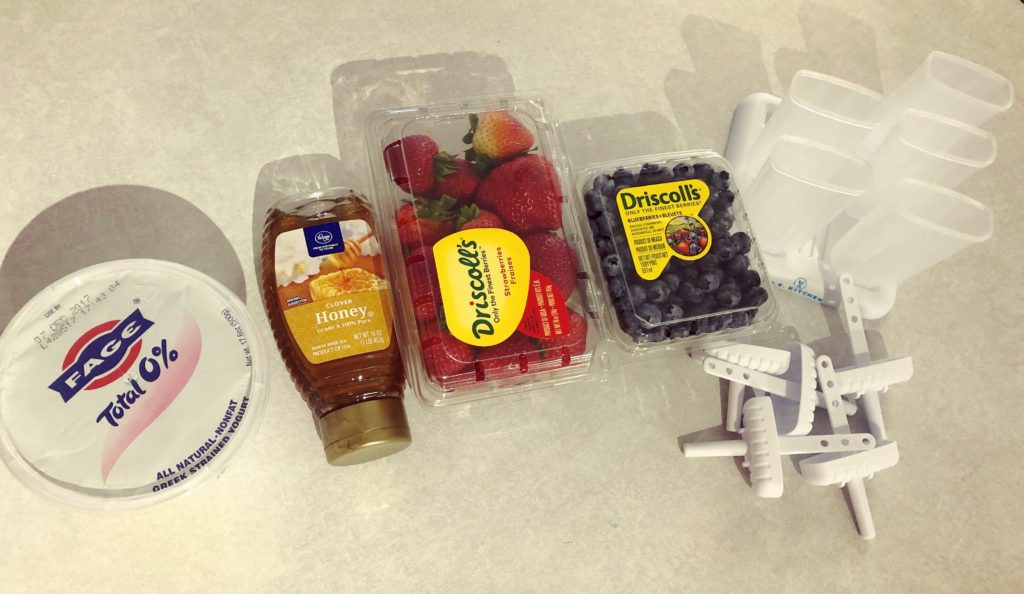 We like to sweeten ours with honey, but agave or whatever sweetener  you prefer will work great.
We went for berries this time and I have to say, berries are my favorite version! But I just love berries in general!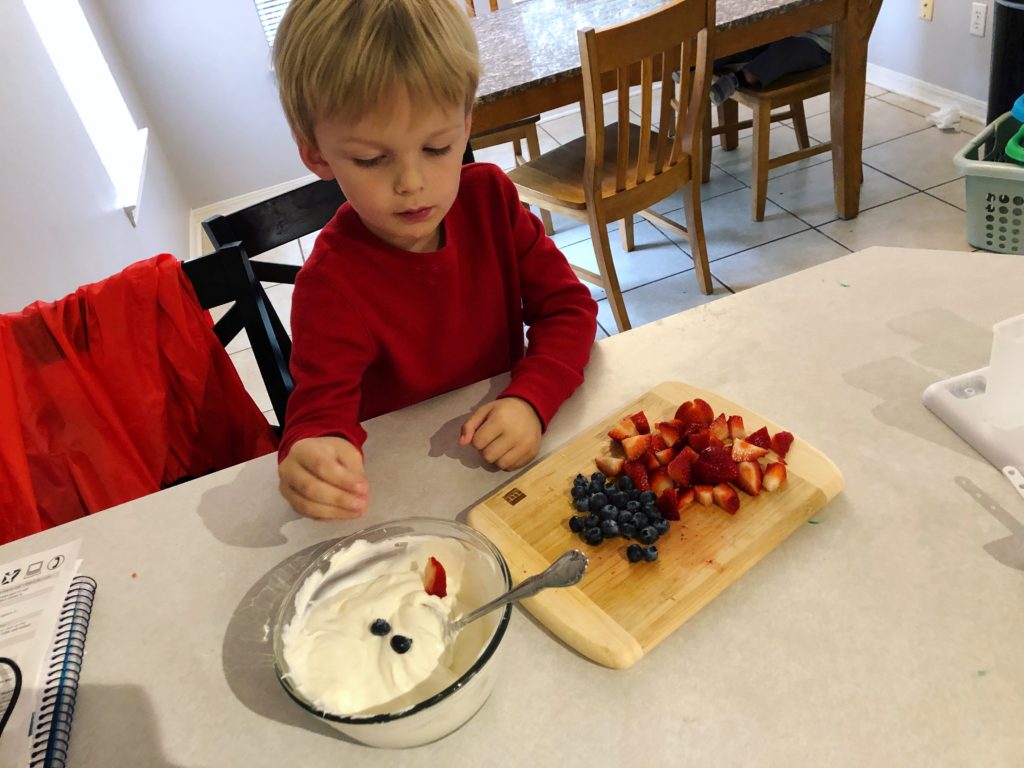 After we've added the combined yogurt, honey, and fruit to the popsicle molds, I like to add a little granola and/or nuts to add a little crunchy treat at the end of the yogurt pop!
We made these before nap time and they were ready when the boys got up! Yogurt freezes much quicker than pure liquid so that's a bonus if your kids are a bit impatient like mine (who can blame them when food is involved!)
Try these yogurt pops out and if you're crazy like me, let the littles help!
Cheers!
HERE'S WHAT YOU NEED:
1 17.6 ounce container of nonfat plain greek yogurt
1/4 cup honey
1 cup strawberries, cut to bite-size pieces
1/2 cup blueberries
Granola, nuts, or other topping (optional)
6 popsicle molds
HERE'S WHAT YOU DO:
Combine yogurt and honey in mixing bowl.
Fold fruit into yogurt carefully.
Spoon yogurt into popsicle molds.
Top with granola, nuts, or desired topping.
Place in freezer for a minimum of two hours, or until frozen solid.
Enjoy!
Serving & Nutrition Information:
Yield: 6 servings. 1 popsicle contains 122 calories, 0.5g Total Fat, 20g Carbs, 0.5g Fiber, 12g Sugar, 9g Protein
---
---